Good News! Evenings!
Once upon a time.. yesterday as a matter of fact, Evening's were my favorites times. By Yesterday I mean any day before this one, the yesterday of my life. Evenings happened after dinner, between then and when the sun set and you had to go home. GOOD NEWS!!!! Evenings still happen.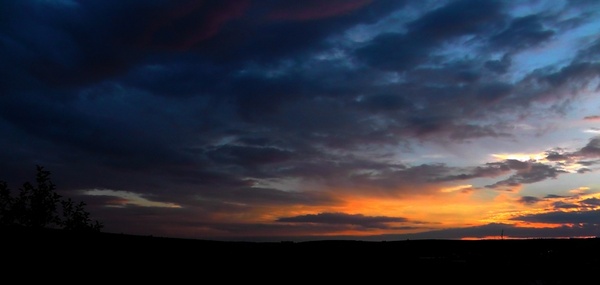 Evenings for me meant so many things as a kid. We take less time for that sort of thing now. When I was a kid evening was when you would get in just a bit more time for catch… barely able to see the ball as it soared through the air to your mitt. Evening was the time you could see the Bats flittering about defending us from the mosquitos. Evening was when the night birds and frogs (tree Frogs here) would start to sing their songs. Evening for me was magical. I never realized it though. Evening is rather sneaky.

It is Good News, it's just warm enough to sit outside for a bit without being bundled up where I live. I didn't see any bats yet, but I know they are there. Instead of being focused on the dirty old baseball I can barely see, I focus on the sky… the stars. The Tree Frogs and Whippoorwills still sing to me, my memories keep me a tad warmer. Tongight, once dusk starts go outside and sit for a bit, and remember.