WINNING!!! An A to Z Challenge Letter
That's right I am now winning, I am all caught up and one day ahead of myself. I will continue to win at being a winner in the A to Z challenge by typing on my keyboard and downing gallons of coffee until I have finished prepping to WIN! By being a winner… I dont think winners can use the word WINNING to much. Even if you Lose you can be a Winner at losing. Then there is the possibility of being first in any search for the words Win, Winning, Winner, and if I misspell something Whining, Whinner and Wind… I'm a winner at misspelling things!


If you want to be a winner too, decide you are one! You are a winner, you WIN! If you happen to not WIN the word WIN is still there… so you WIN again, and again!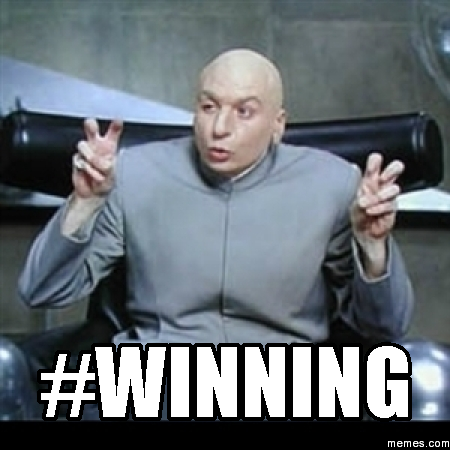 So to all of you WINNERS out there in winning world!!!!


That is all, so go out there and WIN!