Coolest Monkey in the Jungle – Backlash at H&M is stupid!
Some facts for you….
Kids Like Monkeys!
I like Monkeys!
You like Monkeys!
People are Dumb!
This poor kid has to be singled out and treated differently because he was chosen to model a Sweatshirt that said "Coolest Monkey in the Jungle"? The people yelling about how it's racist need to rethink their lives… Sheesh, KIDS LIKE MONKEYS and he is a kid!
Yelling about how it had to go through several levels of marketing and all those people didn't see a problem with it… Yeah, they didn't because they don't think that way either… YOU DO!!!! So who has the problem? The kid didn't, The Mom Didn't, Various company employees didn't… Here is the apology… Which by the way Is only on the Landing page for The United States, and Puerto Rico. What does that tell you? You can check for yourself, here is the Multinational Landing Page and the apology letter from the U.S. site. Oh and it's a Swedish Company.
Now they pulled the shirt from the site, pulled the picture and apologized for the mistake on social media. What mistake? Making a Sweatshirt about being the coolest monkey in the jungle and then putting the wrong color kid in it? The Mother's response to poor H&M's backlash was great. Ready, she said "Get Over it"!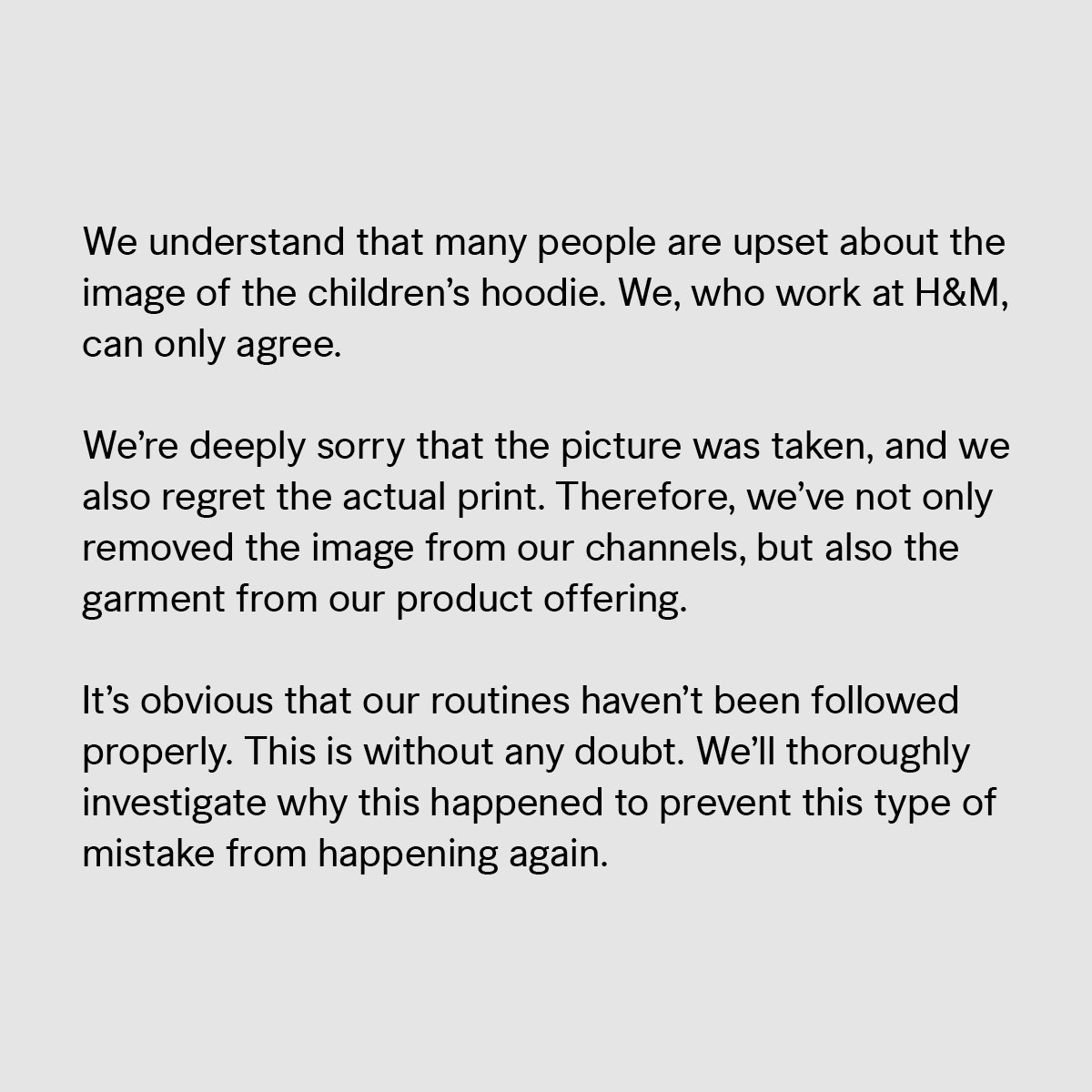 I really have to wonder what the hell is wrong with people. Yelling it's racist, It's a sweatshirt it's not racist. There are enough racial issues that need to be dealt with. How about you focus your righteous fury on that instead of stupid shit. H&M's decision to make the shirt and put a good looking kid in it wasn't a mistake.  Allowing our perceptions of the past to color our children's futures by teaching them the wrong lessons, that's the mistake. Let that Kid and any other kid who wants to be the "Coolest Monkey in the Jungle", be one.